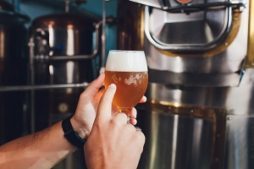 Everyone knows that alcohol is harmful to health. But still they continue to use it in large quantities. Each country has its own national alcoholic drink, and even there is a culture of its use. Alcohol was and will existmore than one generation. Despite its well-known harmful effect on the body, this world will not stop drinking. He is firmly entrenched in our culture.
But you are not everyone and can resist this "drinking culture". And the realization of how harmful alcohol really is can help you with this. So, here you will find facts that you may never have known.
FACT 1. ALCOHOL LEADS TO DEATH AND DISABILITY
Alcohol abuse is fatal early in life. In the 20-39 age group, approximately 13. 5% of deaths are alcohol-related.
FACT 2. CHANGE OF MENTAL STATE
It has been proven that long-term alcohol consumption changes the psychological state of a person. There is aggression, depression, depression, unreasonable entry into conflicts.
FACT 3. INFECTIOUS DISEASES
Recently, a causal relationship has been established between the harmful use of alcohol and the incidence of infectious diseases such as tuberculosis and HIV / AIDS.
FACT 4. GLASS OF DRY WINE SLOWS BRAIN PROCESS
A glass of auditory wine suppresses the brain for 12-15 days. With frequent use of alcohol, the time of the harmful effects on the brain increases significantly.
FACT 5. 80% OF SUICides HAPPEN UNDER ALCOHOL
Almost 80% of suicides occur in people under the influence of alcohol, according to the conclusion of the forensic medical examination. More than 75% of all rapes, murders, robberies and robberies also lie on the conscience of criminals who committed illegaldrunken actions.
FACT 6. REDUCED LIFE EXPANSION
Constant alcohol consumption leads to premature aging. The life expectancy of people prone to drunkenness is 15-20 years shorter than the statistical average.
FACT 7. ALCOHOL INHIBITS SEXUAL ATTRACTION
It is generally accepted that alcohol works as an aphrodisiac and increasingly tempts people to have sex, but this is not the case. Scientists have proven that you can't drink alcohol before sex. In fact, alcohol slows down a man and prevents him from achieving an erection. And what happensthis is because the more alcohol in the blood, the faster the brain's ability to respond to sexual stimulation decreases.
FACT 8. ALCOHOL NEGATIVELY INFLUENCES A WOMAN'S ABILITY TO CONCEPT A CHILD
A team of Danish scientists investigated 6, 120 women aged 21-45. All of the participants were in a regular relationship with their partner and were actively trying to get pregnant. None of the participants received fertility treatment.
Each of the participants drank alcohol: beer, red or white wine, dessert wine or other alcoholic beverages. The study also took into account the number of sexual acts and the presence of bad habits in each partner (usealcohol, smoking and more). A total of 4, 210 participants (69%) were able to become pregnant during the study.
As a result of the study, scientists showed that women who consumed alcohol (14 or more drinks per week), only 37 managed to get pregnant. Those participants who abstained from alcohol - 1381 women were able to become pregnant. Scientists have calculatedthat drinking this amount of alcohol reduces the chances of getting pregnant by 18%.
FACT 9. ETHYL ALCOHOL CONTENT IN ALCOHOLIC DRINKS
What is ethyl alcohol? And why is it harmful to our body? "Ethyl alcohol is a highly flammable, colorless liquid with a characteristic odor; it is a potent drug that causes the onset of agitation and then paralysisnervous system ". This definition is given by the official GOST 183000 - 72 p. 5. 1. for ethyl alcohol in 1972. Unfortunately, after this, the definition changed its true essence, under the pressure of the alcoholic-drug mafia, which can be tracedin GOST.
FACT 10. FAILURE OF MOVEMENT COORDINATION
In an intoxicated person, coordination of movements is impaired with a large amount of alcohol consumption. The number of errors in the solution of any tasks increases in order to perform the usual work operations.
FACT 11. ALCOHOL IS DEPENDENT
Alcohol is a drug, like any drug, it is addictive. Alcoholism is a serious chronic disease, most often difficult to cure. For an alcoholic, the state of intoxication is the best psychological state. This thirst is in such a stateprevents a person from quitting drinking.
FACT 12. HOT WHITE
Delirium tremens is an alcoholic psychosis. Most often occurs in a state of hangover. It is accompanied by insomnia, trembling of hands, unfounded fears, auditory and visual deceptions (movement of shadows, noise, calls) appear. Man sufferingalcohol addiction, reacts violently to his hallucinations, flees or defends himself from pursuit.
FACT 13. MURDERS ARE COMMITTED UNDER ALCOHOLIC DRINKING
According to official data, 82% of murders in the Russian Federation are committed under the influence of alcohol. This was proved by RosPravosudie. They took 348 thousand texts of court decisions in criminal cases. This is about half of the decisions made during the same period. In all textsthe following was indicated: "they were drinking alcoholic beverages", "was in a state of alcoholic intoxication" and so on.
FACT 14. WOMEN sleep faster than men
It is a proven fact that women drink 4 times faster for biological reasons than men. Children in such families degrade 5 times faster.
FACT 15: ALCOHOLISM IS TRANSFERRED TO A CHILD FROM THE PARENTS
In a family where parents suffer from alcohol addiction, 89% of children and adolescents are also addicted to alcohol. The reasons are:
Lack of family ideology.
An example of alcoholic parents.
Single-parent family.
Lack of attention from parents.
A very small percentage of child alcoholism, where both parents in the family do not drink alcohol at all.
FACT 16. ALCOHOL CONSUMES POPULATION
This "parasite" is capable of exterminating a huge number of the population. This is how the American Indians were bred not with firearms, but with "water fire". And now let's compare the statistics of Russia at the moment: men usealcohol - 99. 5%, women - 96. 4%. The numbers are staggering.
FACT 17. TEENS ARE MORE INCLINED TO ALCOHOL DEPENDENCE
In adolescence, the human body develops and forms, therefore, during this period, their body is more sensitive and therefore the formation of addiction occurs in an accelerated mode in 2-3 years (the earlier the child tasted alcohol, the faster).
FACT 18. ALCOHOL AFFECTS YOUR CHARACTER
With the use of alcohol, the child becomes more irritable, increased aggression, isolation, decreased social sensitivity, degradation, and also the mental activity of the brain, thereby also school performance. Most often suchadolescents grow up to be sociopaths who don't understand the moral side of the issue.
FACT 19. THE THIRD POPULAR CAUSE OF DEATH IS ALCOHOL POISONING
Every day in Russia half a million people die from alcohol poisoning. Poisoning occurs due to the poison that alcohol contains. It shortens life expectancy by 20 years, not to mention its quality and effect.
FACT 20. ALCOHOL AFFECTS A WOMAN'S APPEARANCE
It is an obvious fact that alcohol greatly affects a woman's appearance. When used, the skin ages faster, the body is destroyed, and teeth deteriorate. The woman becomes ugly, unkempt and aggressive.
FACT 21. ACCEPTANCE OF ALCOHOL POWERFUL INFLUENCE ON THE FRUIT OF A CHILD
Every woman knows about this, but on the streets we still meet girls or women who, being in this position, do not deny themselves a glass of wine. But even this glass can harm the child.
However, if the expectant mother regularly takes alcohol during pregnancy, the baby will develop fetal alcohol syndrome (fetal alcohol syndrome). These children often have malformations of external organs, arms and legs. small, the head is disproportionate in comparison with the body. These children grow up and develop slowly compared to other children.
FACT 22. NEGATIVE EFFECTS
Alcohol has a negative effect on the small intestine. It changes the structure of cells, and all useful substances cease to be normally absorbed in the body. It also has a negative effect on the stomach. The mucous membrane is damaged, dying offepithelial cells, the secretion of gastric juice is disrupted. In this regard, alcohol can cause diseases such as: gastritis, pancreatitis, various types of ulcers, diabetes.
FACT 23. EFFECTS OF ALCOHOL ON LIVER
The liver is a very important "mechanism" for our body; it serves as a kind of filter for us that protects our body. With prolonged use of alcohol, an inflammatory process appears, called "Alcohol depatitis", and afterthe well-known "cirrhosis of the liver" occurs.
FACT 24. ALCOHOL AND CARDIOVASCULAR SYSTEM
A common negative effect of alcohol on the heart, its increase. Active consumption leads to heart attacks, strokes, and generally destroys the cardiovascular system. For those with heart disease, alcoholcontraindicated even in small doses.
FACT 25. LOSS OF FAMILY AND SOCIAL STATUS
In addition to the fact that alcohol is harmful to health, it also completely destroys a person's entire life. When a person has been drinking alcohol for many years, this leads to the destruction of the family, loss of work, loss of friends, self-flagellationand other consequences.
FACT 26. EFFECTS ON KIDNEY
The kidneys are also at great risk when drinking alcohol. With frequent use, they collect many toxic substances that alcohol contains, and then the tissues of the organs are modified and various diseases such as necrosis progress, kidney stones, kidney failure and other diseases.
FACT 27. THE BRAIN IS BROKEN
Alcohol is very dangerous for our brain. Ethanol penetrates into all systems of our brain. It begins to provoke thrombosis, after which blood vessels burst and neurons die in the brain.
FACT 28. EFFECT OF ALCOHOL ON Sperm
It's not just that doctors recommend giving up alcohol a week before the tests. Etinol negatively affects the state of sperm and in order for the condition to improve, it is necessary to abstain from alcohol for at least 3 months.
FACT 29. WOMEN DRINKING ARE MORE ABLE TO HOME
No wonder that like is attracted to like. Due to the fact that alcohol provokes aggression and changes in human behavior, often beatings occur in such families.
FACT 30. FATHER'S ALCOHOLISM NEGATIVELY AFFECTS THE BIRTH OF A Daughter
Why is paternal alcoholism more dangerous for a daughter than when a son is born? Paternal alcoholism inflicts great trauma on the girl, since the image of the father is projected onto the image of the man as a whole.
Everyone's choice to drink or not. But before you decide to take a bottle of beer, think first of all not about yourself, but those who are around. After all, harm them in the first place.